Washington Leadership Conference Scholarship
The Wyoming FFA Foundation presently has $2,500 to award for Washington Leadership Conference Scholarships and will select three recipients to each receive $833.00. This will cover the registration fee and allow for a small travel stipend. We ask that the recipients reserve their spot at WLC as soon as they receive word that they've been selected to receive a scholarship. The conference fills up quickly and early registration is essential in ensuring Wyoming FFA members can attend. Rather than waiting until the FFA Convention, 2015 recipients will be notified as soon as is possible.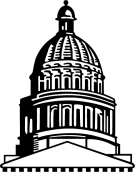 - Only one WLC scholarship will be awarded per chapter.
- Students may only win a WLC scholarship for a single year.
- You must be a current Wyoming FFA member to apply.
- Scholarship recipients will be announced during the Wyoming FFA Convention in Cheyenne. Winners will receive an invitation, via the email address you provide, prior to the reception. We'll also email your FFA Advisor.
- Applications must be complete, with emphasis placed on the personal story.
- Applications with material beyond the questions asked below, the transcript and the letters of recommendation will not be considered.